Leather Workshop Singapore

Bond With Style In The Best Leather Making Experience Starting From Just $40/Pax

Multiple Award-Winner
Leather Workshop Singapore

Corporate Clients. Consumers. Government Agencies. Schools.

Best & Biggest In The Business

FunEmpire is the largest and most reputable Leather Workshop provider in Singapore.

Over 5000+ Reviews
From Our Clients

Over 5000+ 5-Star Reviews on Google, Facebook, TripAdvisor, Yelp and other social platforms.

Affordable Leather Making Package Options

Experience the best leather workshop in Singapore​ with our wide range of packages from Virtual Leather Crafting To DIY Creative Home Kits.

Certified & Professional Facilitators

Our facilitators are all professionally trained facilitators with our proprietary ASEA™ Facilitator Training Programme that is ISO 9001:2015 Certified.

Leather Workshop Singapore Packages

Award-Winning Leather Crafting Experience At Affordable Prices
The Best Leather Crafting Experience

Are you a Leather Craft enthusiast? If you love your leather products as much as we do, you've probably thought of doing it yourself! From a card holder, key fob, to a coin pouch. You name the type of leather goods and we have it.

Come together with your colleagues at work and make a company card holder for your department! Team building has never been so innovative. Our Leather Crafting Workshops are not only about crafting leather products but also crafting character, leadership, teamwork and creativity. We welcome all participants from different ages! You don't need any prior experience with creative workshops to take part in our leather making workshop!

Impress your friends or colleagues with the best Leather Crafting experience today!
Creativity

Important business elements such as problem-solving requires creativity. Our Leather Workshops encourage teams to create their own leather goods, collaborate, experiment and to participate in a relaxed environment.

Communication
Teams will be able to interact, work together and communicate shared visions and experiences through their created leather goods. Our Leather workshops help teams unite by achieving a common goal through the medium of leather crafting.

Stress Relief

Our Leather Workshop is all about art & fun. Leather Crafting helps to relieve employees' stress by allowing them to channel negative thoughts into creative energy - resulting in their very own leather goods!

Trusted & Loved By Over 1 Million+ Clients

We provide our diverse clientele ranging with multiple awards the highest quality service. We deliver the best event experience custom-tailored to each and every one of our clients — big or small.


Had fun art jamming with Anjo at Fun Empire HQ :)! Thanks Anjo for answering my questions on mixing paints!

Dar is a great and friendly instructor! We had a relaxing and enjoyable session with the leather workshop. Thanks Dar!

Ansel is great in explaining the terrarium workshop.Highly recommend.

Enjoyed my art jamming session with Hera. Hera is very bubbly and friendly through out our art jamming session. ❤️

I enjoyed myself with my colleagues during art jamming session with Hera! Loveeeeeee 🤍🤍

Good experience in art jamming! Got some good guidance on painting from the staff, Hera.
Join our 1,000,000+ other Consumers, Businesses, Schools & Government Agencies clients

FunEmpire have Over
1 Million+ diverse clientele ranging. Make The Right Choice.
What Are You Waiting For?

Specially Curated List Of Private Locations Across Singapore

Convenient Locations Across Singapore

Virtual Creative Workshop

Virtual Creative Workshop

✓ In Your Own Home, At Your Convenience
✓ No Need To Travel Out
✓ At Your Preferred Time and Schedule
✓ All You Need Is Stable Wifi and A Computer/Laptop
✓ Professional Live Facilitation During Your Session
✓ Up To Unlimited Pax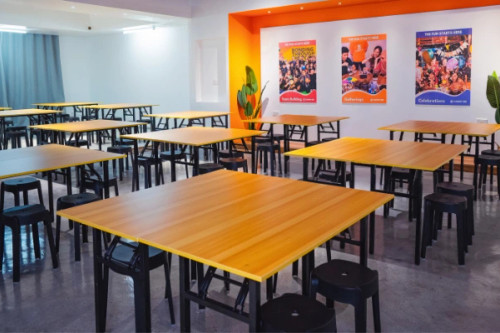 FunEmpire HQ

60 Tannery Lane, S(347803)

✓ Mattar MRT (Within Walking Distance)
✓ Non-Peak Period: Weekdays (Before 6pm)
✓ Peak Period: Weekdays (After 6pm). Weekends. Public Holidays
✓ Indoor Air-Conditioned Arena (Fully Sheltered)
✓ Special UV Black Lights
✓ Parking Available (Chargeable)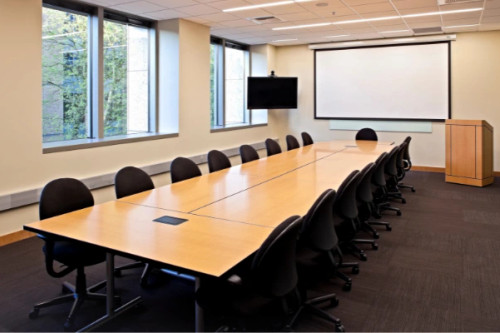 Other Locations

Mobile Setup Available
Do you have other event locations in mind for your event?

Don't worry, we are able to bring the Leather Making experience to your desired locations!

Let us know your preferred event
venue and we can make it happen!
Frequently Asked Questions

What is Leather Workshop Singapore (also known as Leather Crafting)?
Leather Crafting is making leather into various craft objects using different tools and techniques. Every Leather Crafting Workshop conducted by FunEmpire is a fun and engaging experience. Our professionally trained facilitator will share their knowledge about the different types of leather and crafting processes, steps to create your very own leather products, and more.
How much does your leather crafting workshop cost?
FunEmpire offers the most affordable Leather Crafting Workshop packages in Singapore. Our Leather Crafting Workshops start from $40/pax. We are also proud to present Singapore's first-ever Virtual Leather Crafting Workshop experience and DIY Leather Crafting Home Kit. Our Virtual Leather Crafting Workshop and DIY Leather Crafting Home Kit start from $40 / kit too. They are the perfect activities to bond with your friends and family from the comfort of your own home.
How many days in advance must I confirm my Leather Crafting Workshop Booking?
Due to the popular demand of our Leather Crafting Workshop and Virtual Leather Crafting Workshop, do inform us at least 3-5 working days prior to your event. We will need time to confirm your slots and make the arrangements for your Leather Crafting Workshop. Have a short lead time? Fret not, do give us a call at +65 6016 7147 and our friendly event executives will try their best to help you.
Can I do a last-minute booking for leather crafting?
Do give us a call at +65 6016 7147 and we will do our very best to make the necessary arrangements to confirm your Leather Crafting Workshop or Virtual Leather Crafting Workshop event.
What is the duration for each Leather Workshop Singapore?
Each Leather Crafting workshop lasts around 1.5 to 2 hours depending on the chosen package. Looking to hold a longer team building event? We have over 30 different team building activities and add-on services for you to choose from. Do contact our friendly event executives for more information.
What are the most popular types of leather crafting packages?
Our Leather Crafting packages are all popular! It really depends on the your event requirements and budget. If you are looking to organize a team bonding event or private social event, we would recommend booking a private Leather Workshop with us. If you don't mind attending the workshop with other participants from the public, our public Leather Crafting Workshop will be a great option. If you're looking to experience our Leather Crafting activity from the comfort of your own home, then our DIY Leather Crafting Home Kit & Virtual Leather Crafting Experience will be great choices! Do contact us for more information.
How is your Virtual Leather Crafting Workshop being conducted?
FunEmpire proudly presents Singapore's first and only Virtual Leather Crafting Workshop. Our Virtual Leather Crafting Workshop is perfect for remote teams and anyone working from home! We will deliver the Leather Crafting Kit straight to your doorstep prior to your event date and the Leather Workshop session will be conducted via video communication platforms with our professionally trained instructors. Energise your team members who are working from home with this unique and fun experience.
What are your recommended locations for the leather crafting workshop?
We are able to hold our Leather Crafting sessions at any location (even online!). Looking for a venue? Fret Not! Our venues are conveniently located near multiple MRTs and just minutes away from the city! Our venues are fully air-conditioned and able to accommodate up to 150 pax concurrently.
Can I hold the leather crafting workshop at my own venue?
Yes, you can! We are the biggest mobile Leather Crafting Workshop provider in Singapore and we can conduct our Leather Crafting Workshop for as many people as your venue allows! A site visit can be arranged to ensure the suitability of your venue too. Do contact us for more information.
Are there any add-ons available for my Leather crafting workshop?
We are a one-stop solution for all your event needs. We provider over 30 different team building activities and add-on services such as buffet catering, corporate gifts, sound system, bus transport, and more. Contact us for the full catalog.
What will I learn in the Leather Workshop?
In our leather workshop, you will learn about theory such as leather colors and leather care, as well as various leather crafting skills, such as cutting, stitching, and assembling leather products. These leather crafting skills can be applied to create your own leather product in your personal style.
What Leather Product will I be making in the workshop? Can I learn how to make my own leather bag?
Depending on the package chosen, you will be making a leather coin pouch or leather card holder. You will have a great time making your leather product as our workshop is designed to be fun for all different levels of expertise, and you will get to bring home your finished product. This makes it the perfect gift for your loved ones as you would have made it from scratch! Unfortunately, a leather bag is not one of the options that we currently offer at Leather Workshop Singapore.
Do I need to bring my own tools and materials for the Leather Workshop?
There is no need to! At Leather Workshop Singapore, we provide a range of tools and high quality materials necessary for leather crafting, including leather cutting tools, stitching supplies, leather pieces, and hardware like clasps and rivets. So, all you need to do is show up on the selected date and prepare for a fun activity!
Do I need any prior leather crafting skills to join the Leather Workshop?
No, you do not. Our Leather Workshop Singapore is designed for participants of all skill levels! Whether you're a newbie or an expert in leather crafting, our leather workshop is the perfect immersive experience for you to bond with your loved ones over.